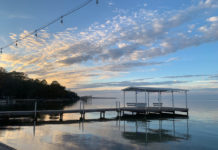 On October 1st, we were in Michigan preparing to head south after spending a phenomenal Summer along the Great Lakes. By November 1st, we were in North Carolina discussing whether we should call it quits and settle down.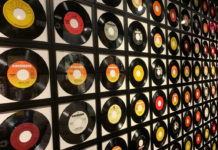 From the very first time we set foot in Nashville, we were hooked. The music, the food, the architecture, the energy, the history...we loved it all. So, when we had the chance to head back for a third visit, we were immediately on board.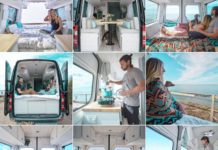 Recently, as I was scrolling through Instagram, I checked out the hashtag "RVLiving." Also, recently, I asked Kevin whether he thought I'd be able to start a website called www.quityourbullshit.com These two facts are not unrelated.
While we have loved living and traveling in our motorhome, full-time RV travel is not without its challenges. These are the things that, after 3.5 years on the road, are wearing us down and which, if you travel the way we do, might wear you down, too.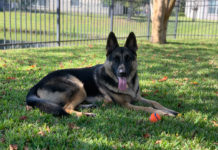 One year ago today we adopted Thor and brought him home with us. Since then, this California beach dog has visited (read: peed on) no fewer than 19 States and one foreign country (Sorry, Canada. We really do love you!)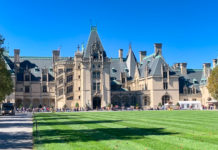 Asheville is one of those places everyone seems to love; an artsy, young, progressive enclave full of interesting businesses, excellent cuisine, and creative breweries, all surrounded by the beautiful Blue Ridge Mountains.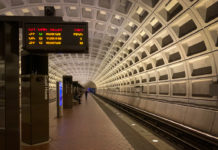 While we would love to spend more time in the D.C. area, the prohibitive prices of local campgrounds require us to keep our visits short.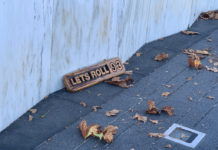 The Flight 93 Memorial, located in Somerset County, Pennsylvania, is a beautiful, painful, and jarring tribute to the victims of the September 11 attacks.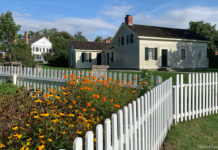 The last stop on our six week tour of Michigan was in the southeastern corner of the state.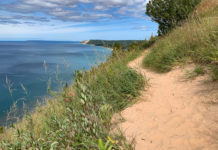 Our time in Western Michigan was full of fabulous views, delicious cuisine, copious amounts of booze, and some fascinating history lessons.